Seven Telltale Traits Product Teams Can Find in Brooklyn Nine-Nine
The smort and toit logic behind how the series can influence your everyday teamwork.
Hey you,
Did your (day)-dreams end up in absolute action, such as chasing perps, hunting leads, interrogating passers by or negotiating for hostages? Noice! You're gleefully admitted into the virtual NYPD clan that's fancying the police procedural humor series, Brooklyn Nine-Nine.
And, just like that, being the interminable observer and fangirl, I set out one day to write (and eventually draw) what's called the influence of this cop-com on functions of the product teams. Boom! That's how came the essay on "Seven telltale traits product teams can find in Brooklyn Nine-Nine."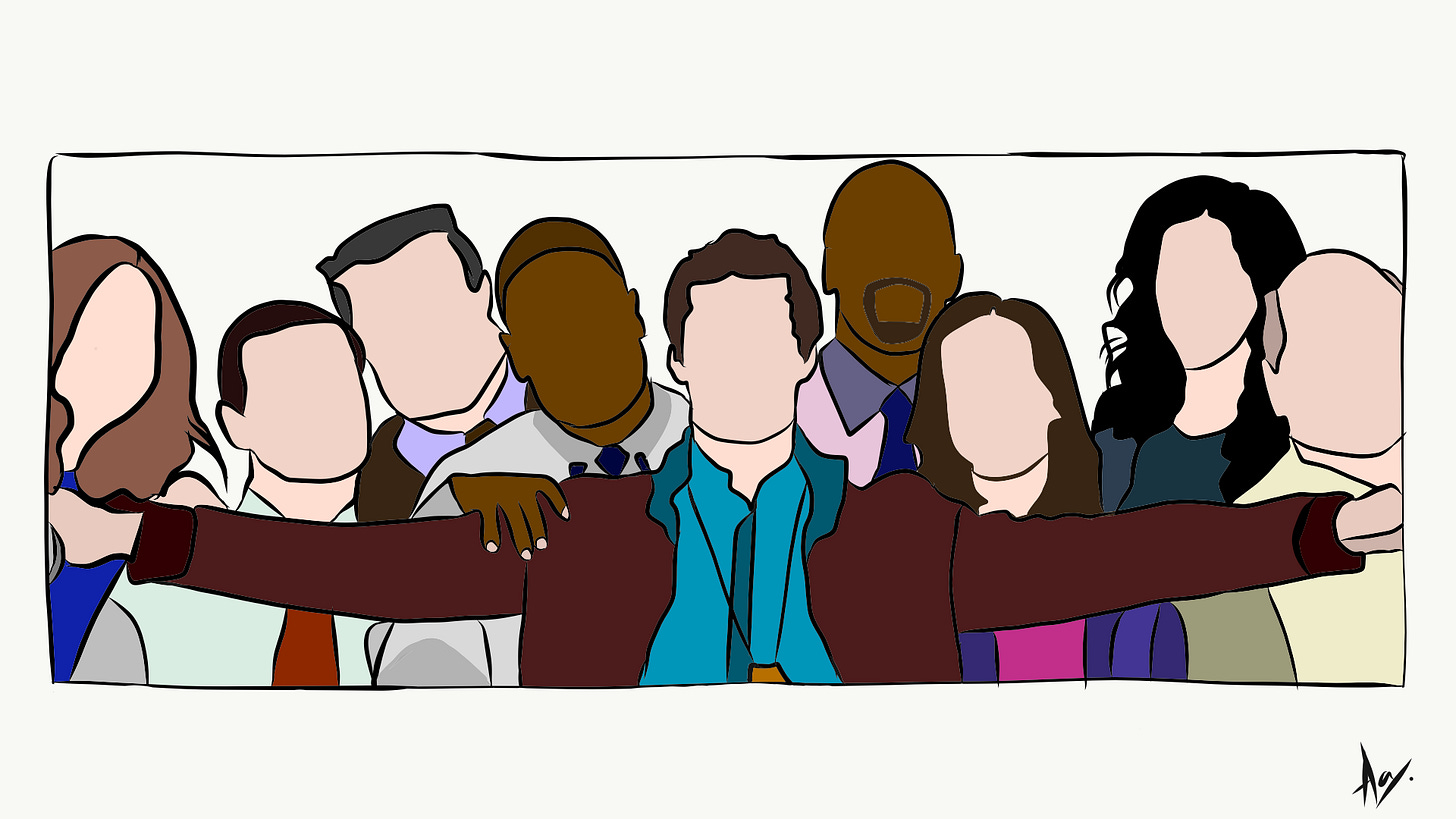 And, the best part? Well, after many many high-fives with peers who are addicted to the show, there came another sweet news—the article got picked up for a Medium publication—Product Management Insider. :)

A curious kid if you are, and crazy enough to know how idiosyncratic Gina or ebullient Terry can take charades in your everyday product job, this article is for you!

Read the article on Medium. 👉
---
And, let's go off to…..resuming our office work! Well, what did you expect? ;)

Have a great week! 👋
Regards,
Aishwarya